Chocolate Party Favors
Mmmmmm...chocolate is one of man's (or should we say WOMAN's) guilty pleasures. It makes perfect sense that your guests would love a chocolate treat to take home!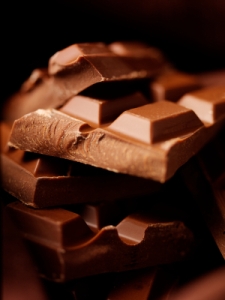 Chocolate Party Favors because who doesn't LOVE chocolate?!
Let's go over your main chocolate options.
Make your own chocolate favors
Order pre-made chocolate favors that fit your theme
Order or create personalized chocolate bar wrappers
Sounds simple right? Wrong! There are a multitude of choices for each option. Let's take a look...

Make your Own: Chocolate Party Favor Recipes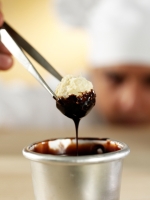 Make Chocolate Truffles yourself to create your own party favors.

Try this simple chocolate truffle recipe and then decide upon the perfect party favor bags to send them home in!

The thing to keep in mind with making your own chocolate favors is that it's somewhat time consuming and not each one will turn out the same.

If you are looking for a handmade feel to your favor and you have the extra time to spend, this is the right avenue for you.



Order Chocolate Favors
There are literally hundreds of different chocolate favors available from which you can choose. Here are a few of our favorites...



Personalized Chocolate Bar Wrappers
This is a fun one! Make them or buy them, here are some ideas.


If you are looking for something different than what you see, just click on any of these links and you'll be able to search the entire product line.