Edible Party Favors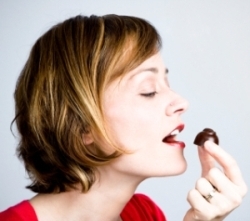 Edible party favors are always a guest favorite at any event. The most popular are:

Candy Party Favors

Personalized Mint Tins

Chocolate Party Favors

Personalized Water Bottles

These four main edible favors can be used for any occasion. Let's hear about a few examples....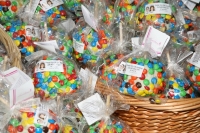 Candy Party Favors...
My wife and I hosted a Mardi Gras party and wanted to send our guests home with a little thank-you for coming. We figured Mardi Gras is a colorful event so we bagged up M&Ms, tied the sack off with a ribbon, and added a little personalized note. I scored major points with my wife for thinking this one up! ~ Jeff





Water Bottle Labels...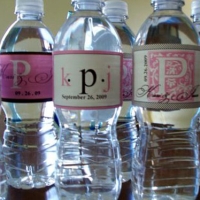 I hosted a baby shower that the mother-to-be requested be non-alcoholic. We ordered personalized water bottles from Beau-Coup including the baby's name, the shower date, and a small sonogram image. They were a huge hit! ~ Lisa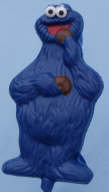 Chocolate Party Favors...
For my son's 2nd birthday party, I bought a Cookie Monster chocolate mold on ebay for two dollars. I made chocolate lollipops using the mold and then tied a ribbon with a small tag printed with each child's name. The kids loved them! ~Nikki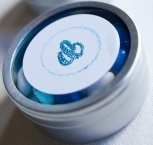 Personalized Mint Tins...
I liked the idea of offering our guests an after-dinner mint at our wedding reception. I combined this with the idea to send them home with a little memento of our special day. The mint tins were really classy and I don't think there was one left unopened! ~ Lacy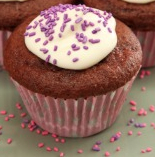 Cupcakes are the new it party favor!
Visit our friend Charlotte at Creative Party Cupcakes for the best cupcake ideas on the web!








These are just a few of the many ways you can use edible party favors for your event. The main decision you'll have to make is whether or not you want to order pre-made favors, or make your own at home. For budgeting, see Party Favor Ideas.
More Edible Party Favor Ideas...
Candy Party Favors
Not just for birthday parties!
Personalized Mint Tins
Perfect for a formal occasion.
Chocolate Party Favors
Just as fun to make as they are to eat! Also plenty pre-made to choose from if you don't want to dirty up your kitchen.
Personalized Water Bottles
A fun way to offer your guests a cold beverage!