Unique Party Favors - by YOU!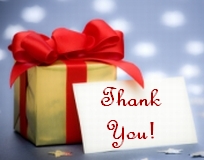 Our goal at Perfect Party Favors is to share creative party favor ideas for every occasion. We can only do this with your help!

Fill out the simple form below to join our Favor Finders.
Tell us about your Perfect Party Favor Finds!
We know that YOU have just as many great party favor ideas as we do. Share them with us!
Favor Finders Gallery
Click below to see party favor ideas from our visitors.