Party Favor Ideas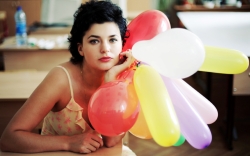 There are many general party favor ideas that can help you set just the right tone for your event. The questions you need to ask yourself are:

Do I want to purchase or make my favors?
Do I want my favors to be keepsakes or edible?
What kind of budget do I have to spend on favors?


Truly the first question you should answer concerns your budget. Whether you buy or make favors, you still need to allot a certain amount of your party finances for favors alone. Here are some general guidelines:

Set the total favor budget at a percentage of your overall party budget

(for example, 20% of a $500 dollar budget would be $100 towards favors alone)

,

Break the distribution down by person or by couple (for example, weddings are generally by couple while baby showers are by person), and

Decide on the amount to spend per (for example, $1-$3 per person or $2-$4 per couple).

After you have solidified a budget, decide if you want to hand make or buy your favors. Both are going to cost you, and as a matter of fact, handmade favors can sometimes end up more expensive than buying favors wholesale! Questions to ask yourself:

How much time can I devote to favors?

(if it's only a small amount of time, buying is probably best for you)

, and

How creative are you? (some of us think in terms of crafting and some of us envision a favor that can only be made by a professional).

Now you're ready to get to the actual favor! Your last brainstorming session needs to be on the type of favor you are going to hand out. Think about:

Do I want my guests to take away a lasting memory from my event?

(weddings, showers)

,

What type of guests am I catering to? (kids want things they can play with; Halloween parties deserve candy!), and

Do I want to personalize my favors regardless of the type (candy wrappers can be printed with names same as keepsake ornaments).

Now let's look at more specific party favor ideas...
General Party Favor Ideas
Printable Party Favors
You can view this as one of two things - (1) An actual favor template that you print from the internet, or (2) The use of a graphic program to print out a favor your guests can take away with them. We'll discuss both.
Party Favor Bags
The options are essentially limitless if you decide to use a bag to hold your favor. For kids parties, you may choose a colored paper sack. For wedding showers you may choose an iridescent drawstring pouch. For Christmas parties you may choose a felt decorated bag. It all depends on what suits your theme.
Personalized Party Favor
Personalized favors leave a lasting impression on your guests. If you are planning for a wedding, baby shower, retirement party, graduation celebration, or any other major milestone, these are a must.
Party Favor Boxes
Boxes are a fun choice if you are packaging a favor that is delicate such as a candle, or thin such as a lottery ticket (check out this cool idea we saw at a wedding once!). If you like to add embellishments of your own, boxes are a good choice as well because you can style them up any way you want.
Party Photo Favors
Photos are a memorable way to personalize a favor without having to add names or an event date. With current printing technology, these can actually be some of the more cost effective favor options.