Engagement Party Favors
Anytime you host an event connected to your upcoming nuptials, your guests are going to bring a gift. From a bottle of wine for the engagement party to a backyard grill for the wedding, guests will spend, spend, spend on the happy couple.
There's nothing wrong with this!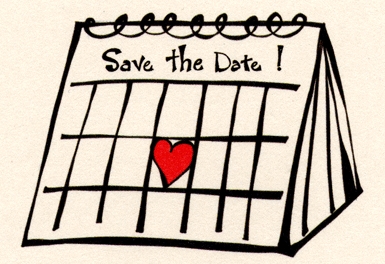 BUT, and it's a big but, it is your job as the Mr.&Mrs. to-be to thank your guests appropriately at each function. Of course, this means sending a thank you card after all is said and done, but it also means providing each guest with a little token of your appreciation, something to say, "thank for coming and showing us you care about our big day."
Some couples choose not to host a formal engagement party. If you plan to grab a celebratory dinner with a few friends or family members, you do not need to provide engagement party favors. However, if you send schedule a time and place for the event and send out invitations, you should definitely plan to send your guests home with a memento.
Because you will also provide favors at other various wedding-related functions, you want the engagement favors to be the most inexpensive wedding favors of the bunch. The best wedding ideas for the engagement party are some form of save-the-date piece.
Engagement Party Favor Ideas
Some ideas to get you started...
Save the date magnets for the refrigerator.

Save the date drink coasters.

Save the date packets of planting seeds to represent blooming love.

Save the date packets of candies, mints, cookies, teas, etc.

Save the date votive candles, matchbooks.

Personalized items with couple's name - candies, chocolates, mints, lifesavers, soaps, candles, packets, etc.

All "save the date" ideas above can be substituted out with the engagement date if the wedding date has not yet been set.
---
Our Newsletter
Be sure to sign up now to receive new favor ideas!
---
---







Back to Creative Wedding Favors.