Baseball Party Favors
Whatever age your little one may be, an all-star baseball party is always exciting!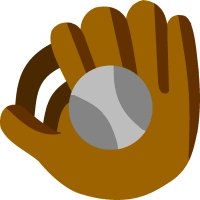 As with all party favors for children, creating the treat is lots of fun! If you are going to handmake the favors, here are a few ideas to get you started:

Packaging the favor - a really fantastic way to package your baseball party favors is in an upside-down baseball hat! If there is a specific team your little one loves, you can purchase caps with the logo. If not, plain caps in a fun color will do as well. For a different idea, you can get party favor boxes with a baseball theme (we have two favorites - one covered with baseballs and the other printed in the format of a baseball diamond).

Inside the Baseball hat/box - plush mini-baseballs, whistles, baseball bubbles, silly straws, baseball stickers, bubblegum, peanuts, cracker jacks, squirt bottles, and tattoos.

Specific Baseball themed favors - you can make your favors team-oriented. For example, if the Baltimore Orioles is your little all-star's favorite team, do the favor box (if you choose not to go with the hat) in orange with black writing. Include any oriole bird items such as a little figurine or orange & black bird feather. Celebrate Express has many team themes like this New York Yankees Baseball Deluxe Party Pack for 18!

Buying premade favors - Here are some options for finding a la carte baseball items as well as themed favors.
Baseball Favors and Supplies
There are plenty of other options for baseball party supplies. Click on either image below to access a variety of additional items!
Baseball Party Favor Set
Birthday-in-a-box Baseball Set




Back to Kids Birthday Party Favors.