Football Party Favors
"Down, Set, Hike!" If you have a little baller at home you know that throwing, dashing, tackling, and loud yelling are just part of a natural football fan's life. Celebrate your future linebacker or QB's birthday with a football-themed party. We'll help you create the perfect football party favors!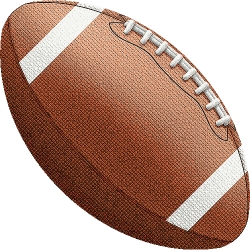 You can personalize any of the favor ideas below for a specific team if you so choose.
Football Party Favors for Children
Stadium Cup - Purchase a plastic stadium cup (in a team's logo or a product like Coke or Pepsi). Fill the cup with game day items such as - a whistle, peanuts, chewing gum, team stickers, team cards, team towels, team hats, team wristbands.

Big Ticket Item - Depending on the number of guests, purchase "big ticket items" such as plastic football helmets, foam fingers, pennants, or jerseys. For a fun twist, purchase them in different team's logos and have the kids draw them from a big bag. Then hold an auction during which the guests can auction off/trade their item for another one. A game and favor all in one!

Football Find - Buy footballs (mini or regular size depending on cost/number of guests). Hide them around the party like an Easter Egg Hunt. Have the guests constantly be on the lookout for a football. Once they find it, it becomes theirs to keep as a party favor!

Football Artists - Kids love to color and draw. Either print different football coloring pages or purchase football coloring books. Get crayons/colored pencils/markers in a particular team's logo. Tie them all together in a felt football helmet from a craft store.
Purchase Football Party Favors
Would you like a pre-packaged football box for each guest? Celebrate Express does the job for you!


Back to Kids Birthday Party Favors.